Yettel profile
One profile for the digital channels of Yettel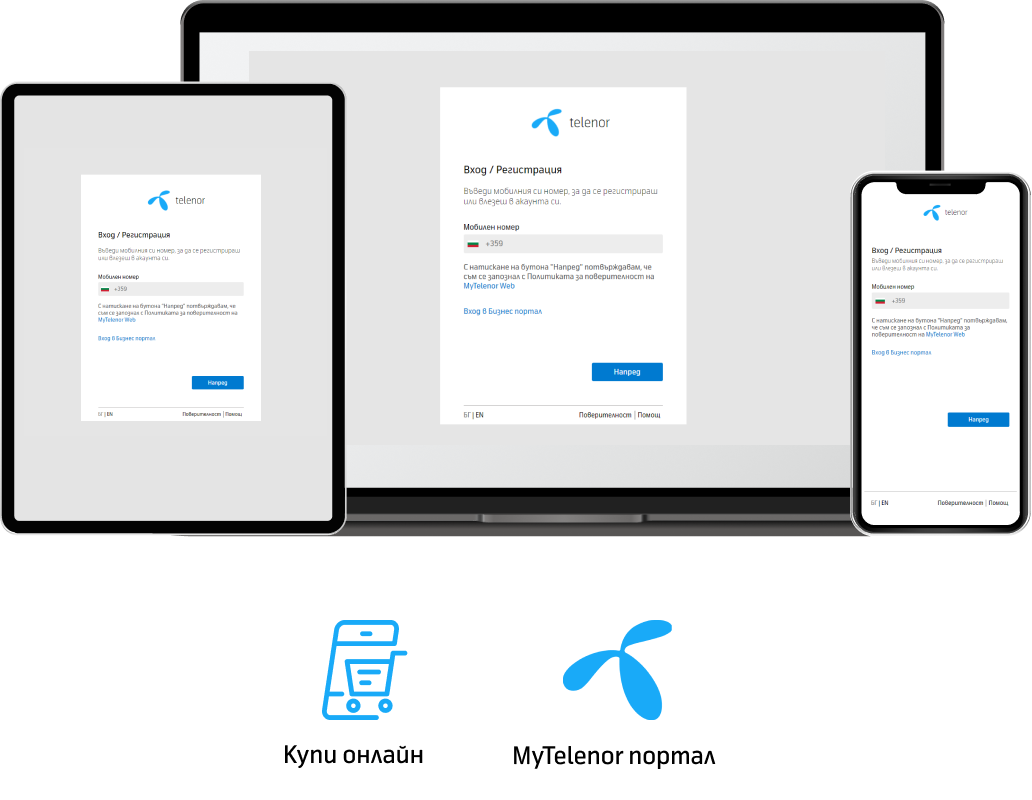 You don't have to memorize different usernames and passwords for all the different applications you use.
Use your phone number and add your email address to create your Yettel profile for access to the digital channels of Yettel! Once you do that you will be able to choose from accessing our digital channels with your phone number and your personal password or with your email address and the same personal password.
With this profile you have access to Yettel digital channels - mobile application MyTelenor, web portal MyTelenor, our online shop, as well as some partner digital services such as Bookmate and Kapital.