Welcome to Yettel
You are here
Thank you for choosing Yettel!
Here you can find brief information for your convenience and answers to some general questions you may have.
Manage your mobile phone number
You can manage your mobile phone number by using our service channels which are there for you to assist you.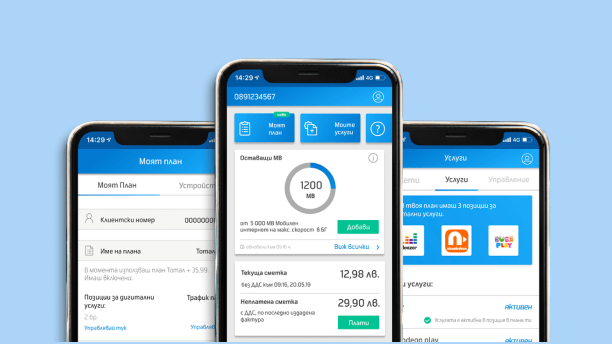 През приложението Yettel по всяко време можеш:
•да проверяваш сметката си, колко минути и МВ ти остават
•да плащаш както твоята сметка така и на твой близък.
•да зареждаш предплатена карта, твоя или на твой близък
•да преглеждаш предишни фактури
Сметки също могат да бъдат заплатени и чрез epay.bg, с банков превод, или чрез плащане на банкомат.
Към Yettel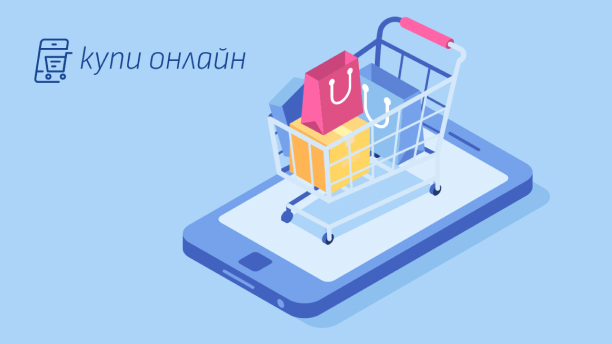 Онлайн магазинът ни е на твое разположение 24/7. През него можеш по всяко време:
•да закупиш както смартфони така и аксесоари за тях
•да закупиш различни джаджи за теб
•да платиш за тях в брой или на лизинг
•да си подновиш текущия договор за мобилни услуги
•да си направиш нов договор за мобилни услуги
Към онлайн магазина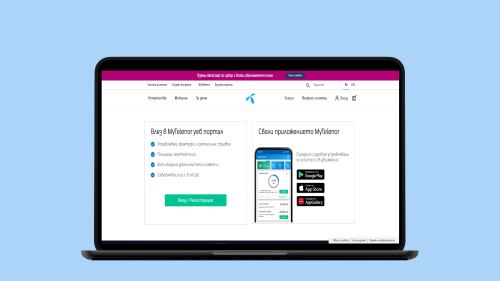 Достъпвай бързо и лесно до каквото искаш на своя компютър в My Yettel портала.
Към Уеб портала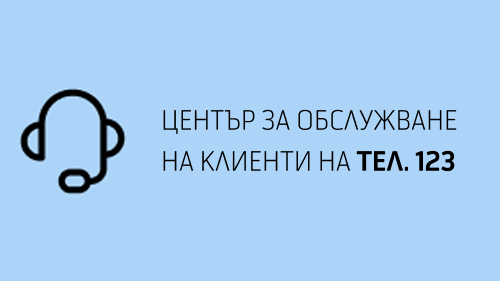 Ако имаш въпроси можеш лесно да ни откриеш по всяко едно време на денонощието на нашия телефон.
Обади ни се
You need Yettel profile to access our digital channels. How to create yours?
Use your phone number and create your Yettel profile to access the mobile app Yettel, the web portal Yettel and the online shop on our website. No matter which digital channel you choose, just follow the steps for setting up your Yettel profile – it's easy and we'll guide you through each step of the registration process!
You need just one profile for all our digital channels!
Manage your subscription plan and the services you use, and you wish to use, track your usage and check the invoice you have, pay your bills; all of these functionalities are provided for you in our mobile app. Find out everything about the app.
Track your usage, activate additional services and check your invoice at the convenience of your desktop device by using the web portal. Renew your subscription or get a new one along with ordering the mobile device of your dreams from our online shop at our website
Yettel profile gives you access to many more services! With your Yettel profile you get access to some of our partners' digital services - Nickelodeon, Kapital, Bookmate - in case you already have a slot for them in your subscription plan or you decide to activate a paid add-on for one of these digital service.
Your Yettel profile also gives you access to Yettel SmartAd – an app for broadcasting attractive advertising content in return for additional MB.
Extra services you may want to activate What else can you add to your subscription?
Additional services which you can find useful What a choice you have!
Services for your new smartphone which ensure excellent care for the device you use. You've come to the right place - a wide variety of services for your favorite smartphone and for the old one that you don't use anymore –. Find out more about our smartphone services .
Smart Tourist Insurance for you and your travel buddies while you roam the world. You get a variety of covered risks, you pay only for the days of your trip and the whole amount is added to your monthly bill at Yettel for your convenience. The best of all is that you can manage your insurance coverage on the go through your Yettel.
Online protect keeps you safe while surfing on the Internet. Activate easily using the mobile app Yettel.
Information about all Yettel offers all the time Where to find it?
We make sure the mobile app Yettel and our online shop are presenting our up-to-date offers and information about promotional campaigns and special offerings. These are the digital channels on which we share our monthly digital catalogue.
What you need to know to be able to track and check information about your monthly usage, invoices and bills
We are always available for any further information!
Call us to support you anytime
Our Customer Service call center is always available for you – reach out by calling 123. We are at your disposal to answer your questions about the Yettel services you use. Please be aware that the phone call to the Call Centre is charged as per the subscription plan you use, and you can check out the price per call in our Price list.