MyTelenor app now with upgrades for Android, iOS and Windows
You are here
Press release
27 July 2017
MyTelenor app now with upgrades for Android, iOS and Windows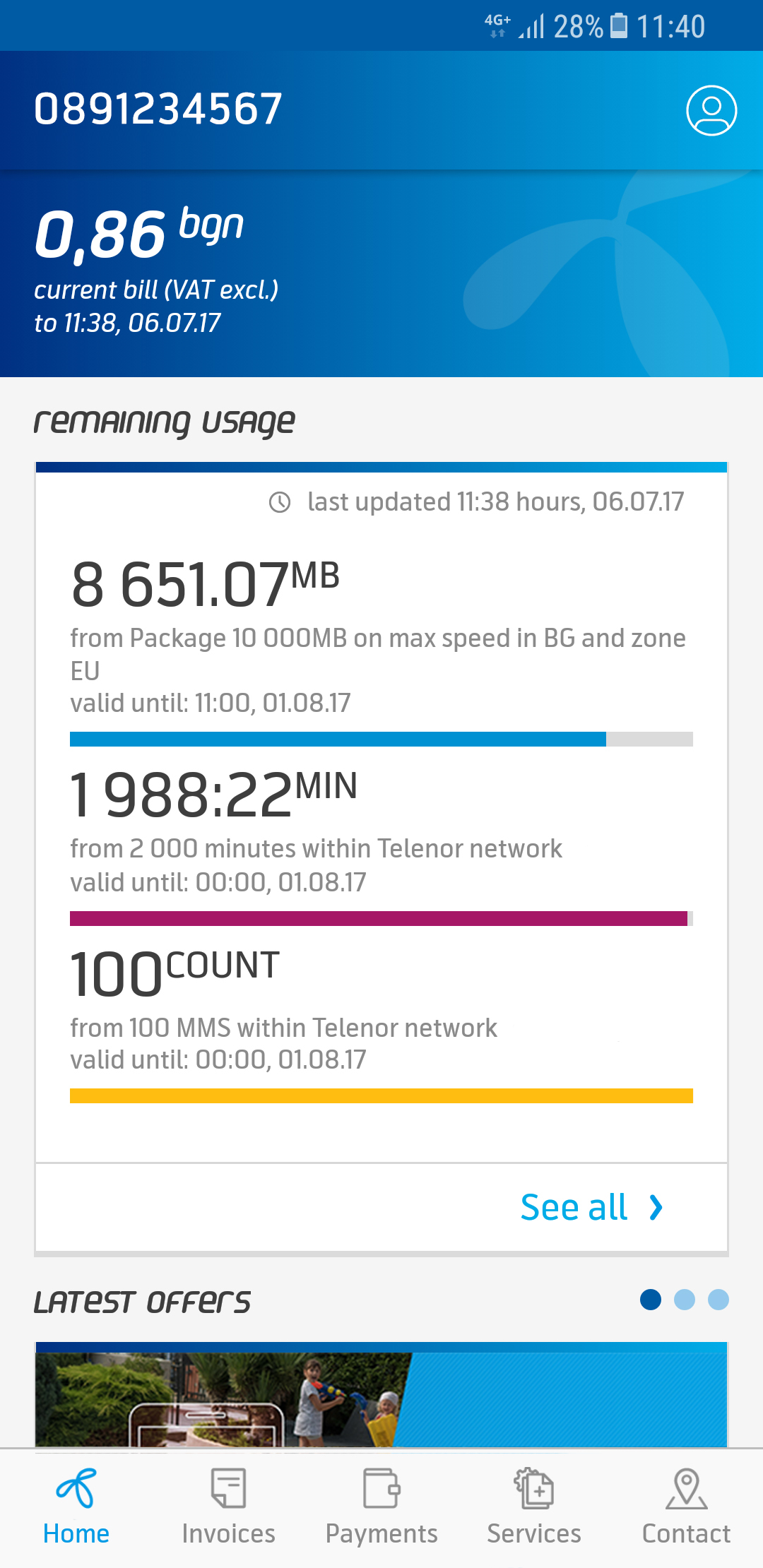 Telenor offers upgraded versions of MyTelenor mobile application for Android, iOS and Windows operating systems.
With MyTelenor, all residential subscribers with Android and iOS-enabled devices can now quickly and easily activate or deactivate a number of services directly from the app: roaming services, roaming bill shock for mobile internet and SMS with up-to-date information for roaming prices. Another useful feature of the upgraded version of the app is the mobile network portability message.
MyTelenor upgrade for Windows-enabled devices includes technical performance improvements in the add-on section as well as the Cash in Time service for prepaid users.
MyTelenor is available with a free download and may be used by all residential and corporate subscribers and pre-paid users of the operator. After installation and registration of their mobile number, app users have access to detailed information about their current bill and the status of their active call minutes, data, texts, etc. They can also easily purchase add-ons for HBO GO and other services directly from the app. MyTelenor can be reached seamlessly even after the expiration of the client's maximum speed data bundle.
Users may also use the app to pay their monthly bills via bank card and may review in detail bills for the last six months. Topping-up pre-paid card is also easy by entering a voucher's number or by simply adding the amount to a post-paid number's monthly bill.
MyTelenor offers detailed, location-based information about the Telenor and official partner shops, including their business hours and phone numbers. The app is available with English menu too.