Telenor is general sponsor of a Clash Royale gaming tournament
You are here
Press release
14 November 2016
Telenor is general sponsor of a Clash Royale gaming tournament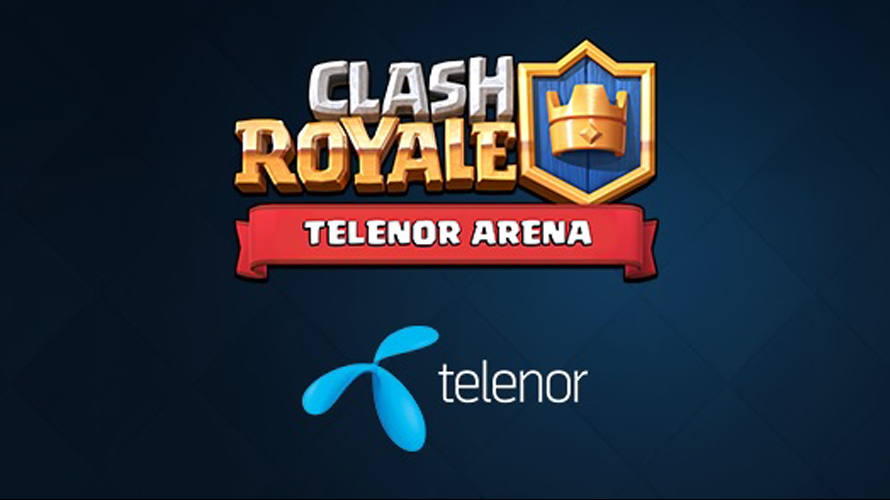 Telenor is a general sponsor of a two-day Clash Royale gaming tournament to be held at the Sofia's National Palace of Culture, hall 8, on November 19 and 20, 2016. The special event will also feature demonstrations of innovative products and digital technologies.
The Clash Royale tournament is open to all gamers, no matter the level. All willing to participate need to register at https://goo.gl/25Ife1 by November 15, with their Clash Royale name and the level they have reached in the game. Qualifications will be held on November 19 and finals – on November 20. The winner will get Samsung Galaxy S7 Edge smartphone and VR glasses and the ones who rank second and third will win Samsung Galaxy S7 each.
The event is open to all and visitors will have the chance to enter a lottery in order to win Samsung G389F Galaxy XCover3 smartphone. In order to enter the draw, they will have to respond to a few questions related to their favorite mobile games. They will be able to learn more about Telenor's digital services, including the cloud services for storing and sharing pictures and video Capture and the Pay with Telenor service which allows customers to pay for applications and mobile content directly via their monthly bill.
In the demo corners visitors will be able to test HTC Vive and Samsung Gear VR technologies for virtual reality and also the Alcatel Idol 4S smartphone offered with VR glasses.  Moreover, the Lenovo Phab2Pro, the world's first smartphone to include Tango technology that enables augmented reality (AR) gaming and utilities will be presented. Other innovative products at the event include greeting cards and puzzles that come to life thanks to augmented reality.
More information about the Telenor Arena event is available here.