Sustainability Strategy
What do we believe in?
We believe that technology not only makes our life easier but can also turn the world into a better place. Our mission is to help our customers achieve balance in life through the use of technology. That's why we introduced our sustainable practices, measures and goals that follow our strategy for sustainable development. Our strategy focuses on four key pillars.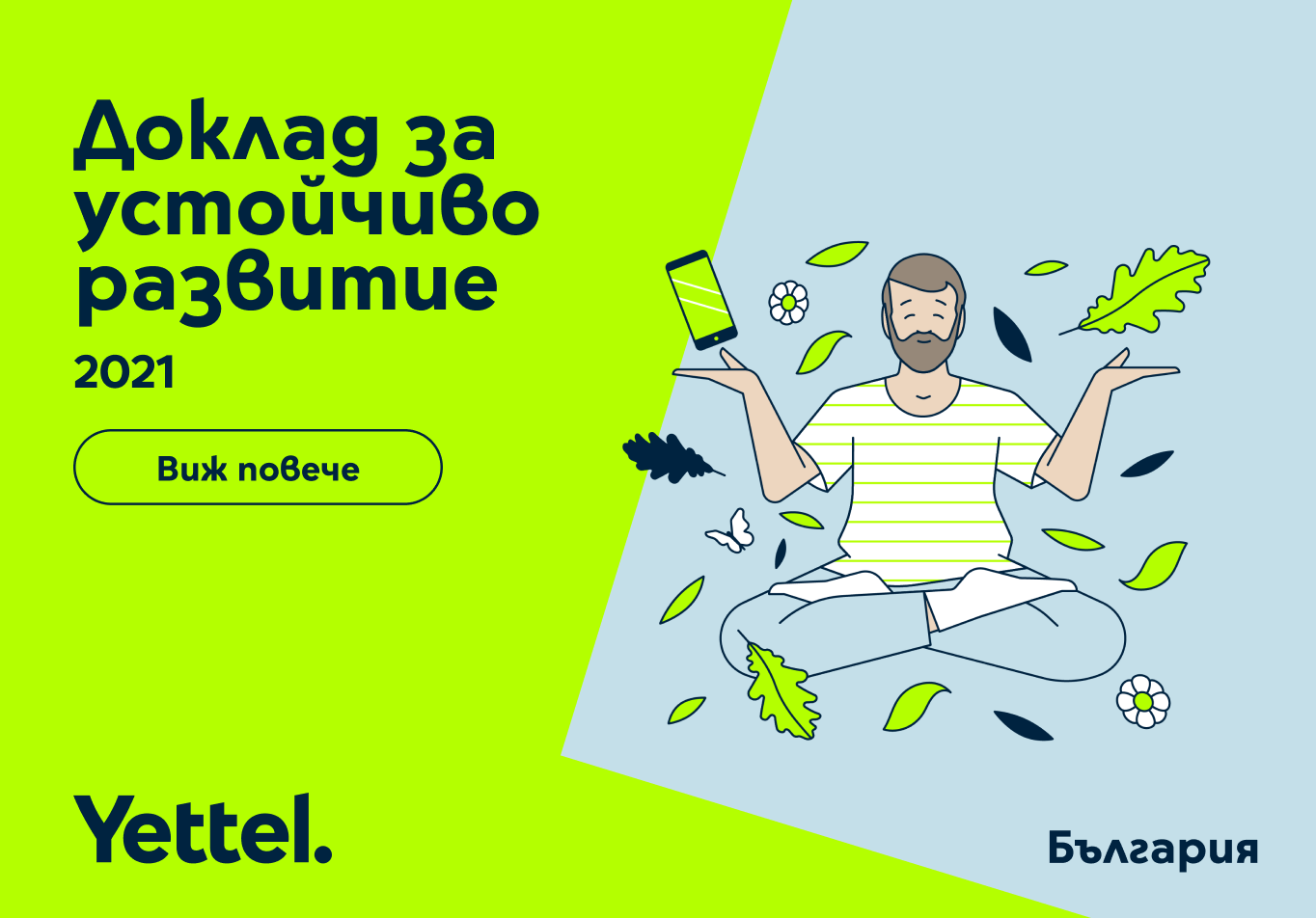 Sustainability Report (BG)
What do we want to achieve?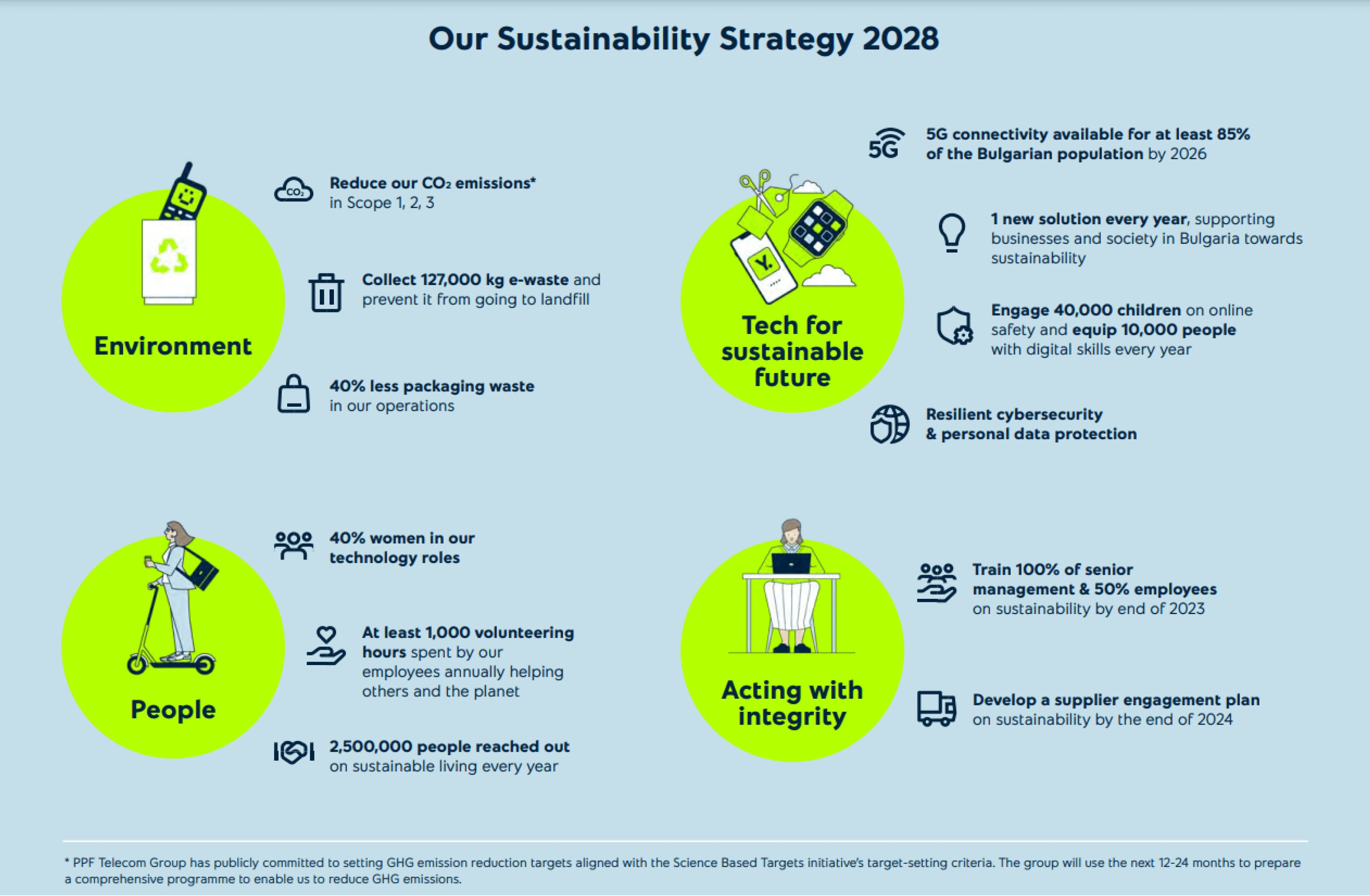 News
Archive