BUY ONLINE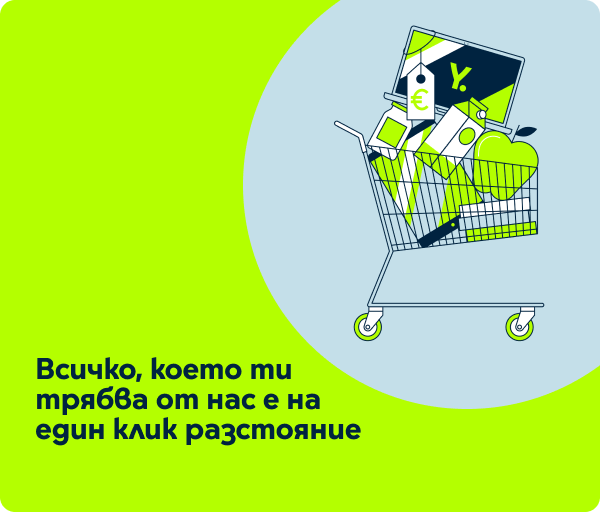 Free delivery all over Bulgaria
When you place an order with Buy online, the delivery to a destination you specify on the territory of Bulgaria is free of charge. And if you pay online, you can get your order at a store that is convenient for you.
Ready-to-use service
When you order a service through Buy online you sign the contract for it on delivery, and the best thing is the service is already active and you can use it right away. You don't go anywhere and you don't wait for anything to come back somewhere – it is so convenient, fast and practical.
Secure online payment
Buy online and pay online - because it's easier, more convenient and completely safe. You can also use the 3D Secure feature if your card has it.
With Buy online you can:
•Renew your contract
•Purchase a device in cash or on leasing as addition to your contract for mobile services
•Purchase a device or accessory without a contract for mobile services
•Choose a delivery to a given address or at a Yettel store
•Decide how to pay - online by card or in cash on delivery
•Shop as a registered user or as a guest

Frequently asked questions
Personal profile
Payments
Delivery
Cancelation/Return